Our Practices
Keystone Health is staffed by a diverse team of primary care providers serving the greater Franklin County Pennsylvania region.
Our Mission
Keystone Health improves the health and quality of life of the people and communities we serve. We do this by:
Providing quality, compassionate primary medical, dental, behavioral and social services to anyone especially those who need it most;
Coordinating care with other providers to provide a full range of services our patients need;
Promoting and supporting healthy lifestyles;
Adjusting fees based upon patients' ability to pay-no one is turned away due to inability to pay;
Collaborating with others to promote affordable access, and the breaking down of language and cultural barriers;
Advocating for our patients and the medically underserved.
What's New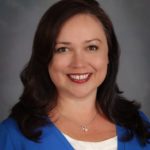 (Breast Cancer Prevention and Screening first appeared in the Public Opinion Newspaper in October 2014. To read it online, visit www.publicopiniononline.com.) The National Cancer Institute estimates that 1 … Read More . . .
When it comes to medicine, kids shouldn't be treated like small adults. Dr. Michael Colli, chief medical officer of Keystone Health and medical director and pediatrician at Keystone Pediatrics,shares how … Read More . . .
Home